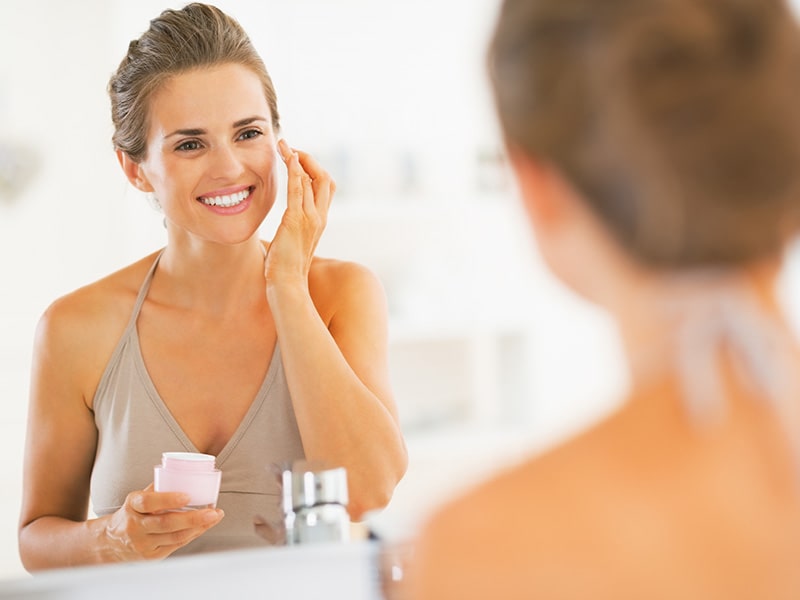 Today, the care cosmetics market is represented by an impressive range of the most advanced products, promising to cope with any problems, be it eels, couperose or hateful wrinkles.
But it often turns out that the hopes placed on an expensive cream or lotion are not justified. Don't be in a hurry to blame the manufacturers, maybe you just used the wrong cosmetics.
The basic rules of skin care for any type of skin
Skin care should be regular, morning and evening, and necessarily comprehensive, including cleansing, toning, moisturizing and nourishing (depending on age) and protection.
Cosmetic creams are important to apply along massage lines – this way you avoid stretching your skin. Day cream should be applied at least half an hour before going out, and night cream should be applied a couple of hours before bedtime.
When choosing your care products, you should not only focus on your skin type and age, but also on the season. Do not forget to protect your face from UV light. To ensure complete, balanced skin care, periodically change the cosmetics used.
Provide complete care and skin around eyes, neck and décolleté zone. Do not resort to "heavy artillery" at a young age, better focus on preventive measures. Perhaps he will not only choose the right skin care program, but also give recommendations for certain tests, consult an endocrinologist or follow a diet. All this is just as important as proper skin care.
Try not to take a hot bath or shower. Frequent and prolonged contact with hot water is harmful for oily and problematic skin as well as for dry and sensitive skin. Drink enough water, use humidifiers or other ways to increase the humidity in the room during the heating period, for example, you can put containers of water in the room or hang a wet towel on the radiator. Wake up: an 8-hour nap works as well as the most advanced cosmetics.
Features of dry skin care
Taking care of dry skin is not easy and very responsible. Due to the low activity of sebaceous glands and lack of sufficient protective barrier, it quickly loses moisture and is more vulnerable to environmental influences, tends to redness and peeling and, alas, much more rapidly aging.
Ideally, you should wash without water, with milk or lotion, but if you are not considering this option, do not use gels for washing, but foams with oils and ceramides, they tend to have less aggressive components.
Dry skin especially needs protection from adverse factors. Products with a high degree of protection against UV radiation can help counteract photo-aging, and nourishing cream can be applied in the wind and cold, which is important to apply half an hour or better an hour before going out.
Features of Combined Facial Skin Care
Combined is the most common type of facial skin. It is characterized by a certain dryness on the cheeks and at the same time the enlarged pores, black dots and oily gloss caused by excessive sebum secretion in the T-zone (on the forehead, nose and chin).
The care of combination skin should be based on all its characteristics. For example, it is important to avoid the development of inflammatory elements in the T-zone, this is facilitated by gentle cleansing. It is important to understand that using wash gels with aggressive components will not only help, but also exacerbate the situation: it will dry out dry areas and provoke even more intense secretion of sebum in the T-zone.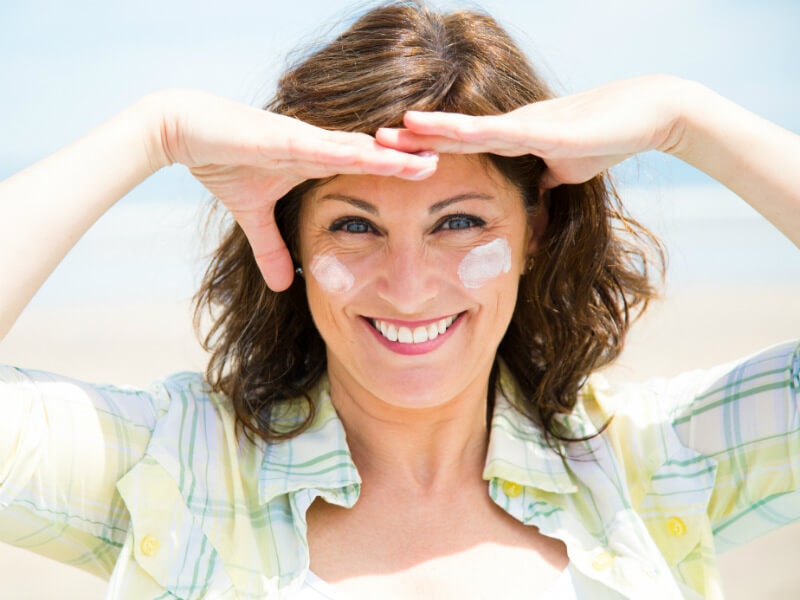 Features of care for oily and problematic skin
The main direction in the care of oily and problematic skin is cleansing. Water for washing should be comfortable temperature: not too hot or cold. It is better to choose care cosmetics with a cosmetologist.
When choosing your own products, pay attention to the appropriate skin type gels and foams, non-alcoholic tonics, better with extracts of chamomile, aloe or calendula, and keratolytic for point application to inflammatory elements. Useful for skin prone to grease, fruit acid peeling, white clay masks and scrubs based on small abrasive particles.
Special features of eye skin care
The skin around the eyes needs special care: it is thinner and has practically no sebaceous glands, its active participation in facial expressions provokes stretching and formation of expression lines. It is necessary to moisturize the skin around the eyes even when you are twenty years old, with age it becomes increasingly important to regularly use gels and creams with active ingredients designed not only to moisturize, but also to improve the protective properties of the skin, strengthen microvessels, fight swelling and dark circles under the eyes and stimulate collagen synthesis.
Vitamins antioxidants, extracts of aloe, Chinese tea, tricolour violets, edelweiss, Asian centella, horse chestnut, gingko biloba, as well as hyaluronic acid, mannitol, hydrolyzed soybean proteins, chitosan and caffeine are good as components for the skin around the eyes. For mature skin with pronounced mimic wrinkles, products containing natural oils, biostimulants such as ginseng extract and royal jelly bees, phytoestrogens, collagen and elastin are suitable.
Features of skin care around lips
Perhaps nothing gives away age or adds extra years like pronounced nasolabial folds, "floating" lip contour and small wrinkles around the mouth. All these metamorphoses may well occur prematurely for a variety of reasons. Small vertical folds above the upper and under the lower lips may occur earlier in those who use active articulation because of their profession: speech therapists, sign language therapists, speakers, etc.
Their appearance may also be accelerated by smoking, the habit of often drinking juice or cocktails through a tube or, for example, constantly doing selfies, specifically pulling out the lips. Wrinkles coming from the corners of the lips down along the chin are called "puppets". The causes of these wrinkles are gravitacin ptosis and loss of muscle tone.
Features of forehead skin care
If there are wrinkles on your forehead, you can cover them with bangs, but it is better to revise your habits and adjust care. To the appearance of these wrinkles are active mimicry, the habit of frowning and cheek propping, sitting at the table, the wrong posture during sleep, as well as stress, ultraviolet, smoking and sudden weight loss. If you decide to declare war on wrinkles, you will have to exclude all these factors. From care cosmetics should be given preference for products with retinol, magnesium, peptides and "Botox effect".
Also, if you do not remove wrinkles, then at least delay their further progress will help massage the face and special exercises – facelift. To combat deep wrinkles, the beauty industry offers botulinum toxin injections followed by fillers based on high-molecular hyaluronic acid.